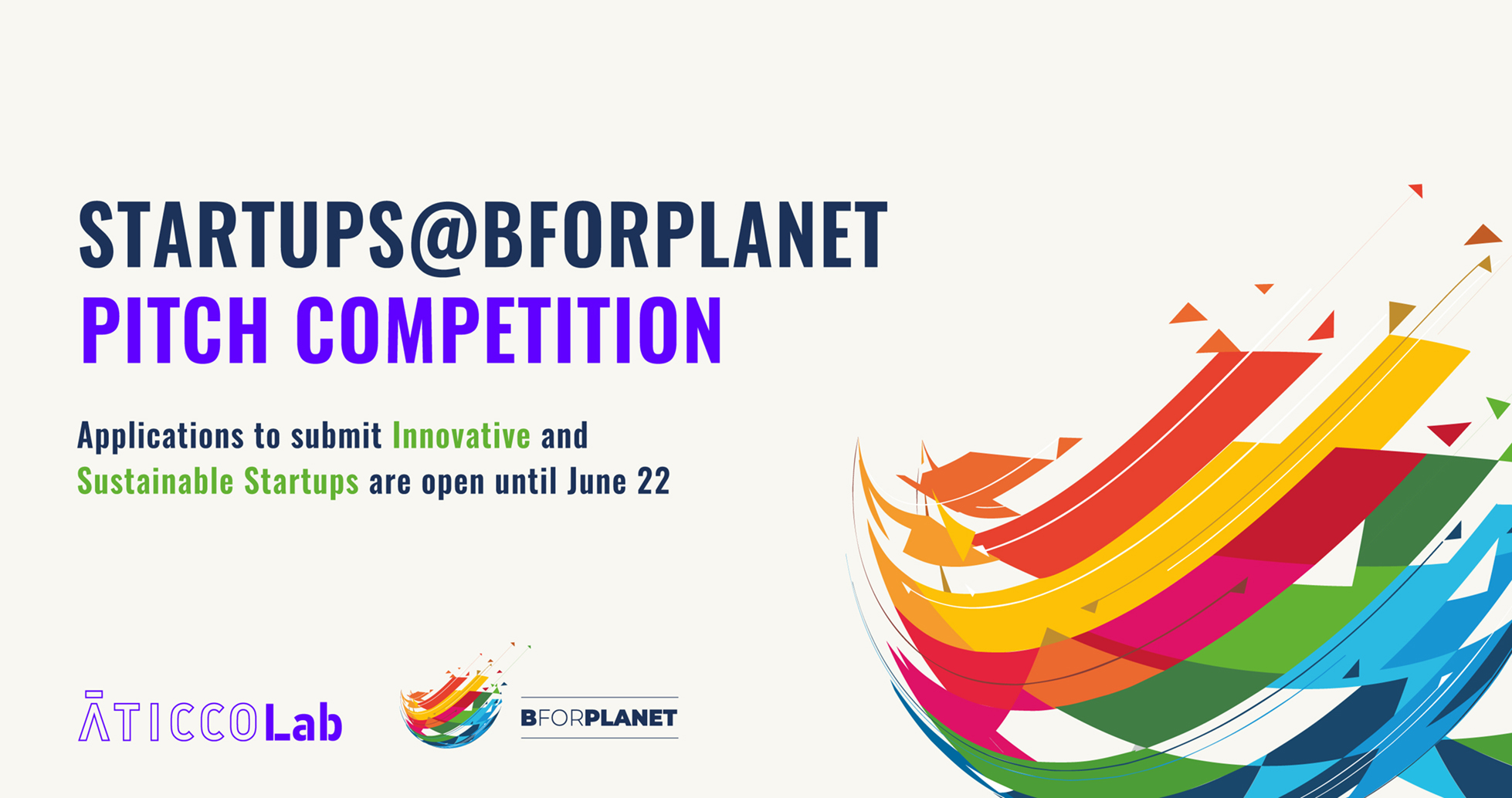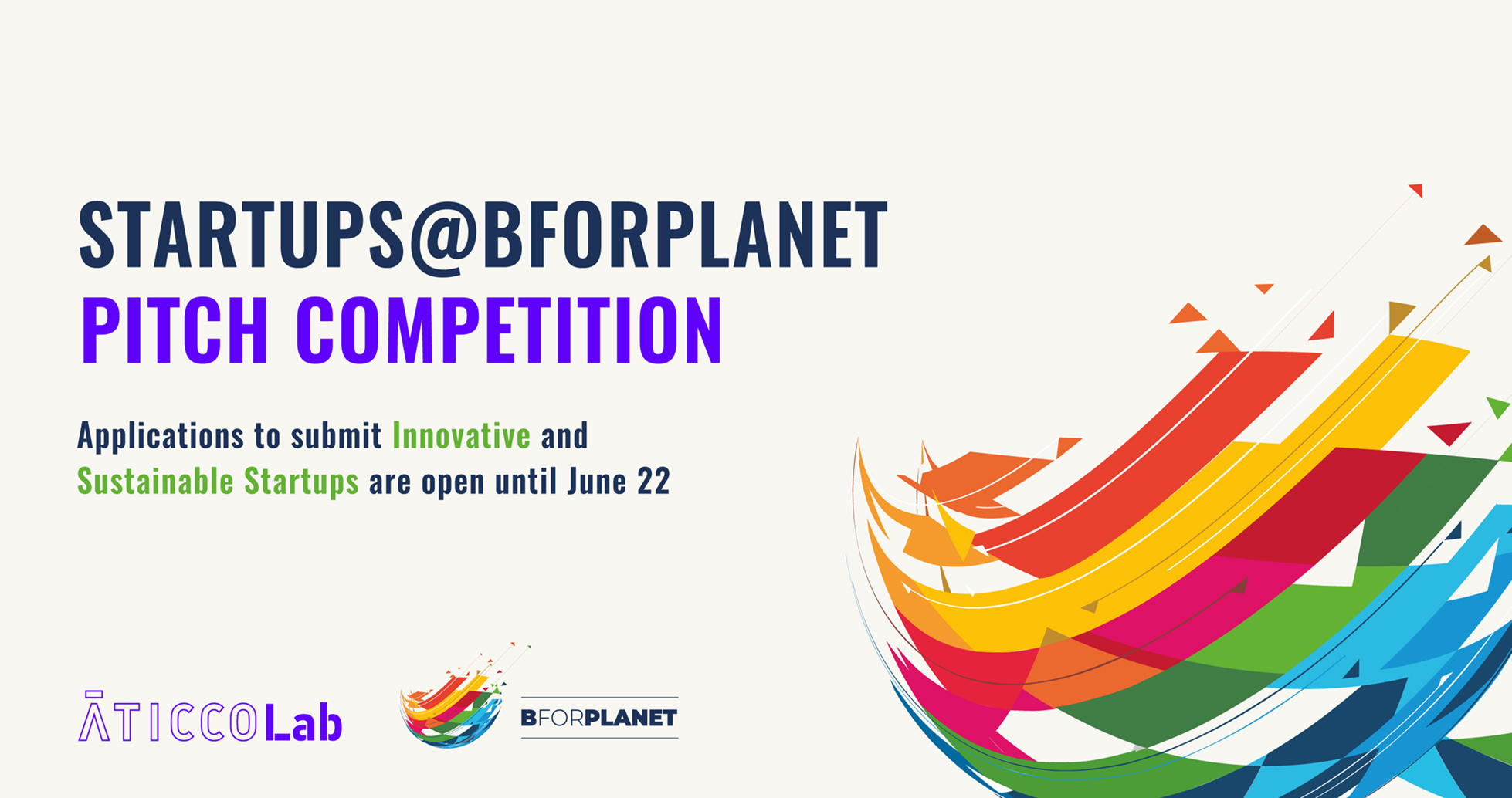 BforPlanet is the event that promotes sustainability in the corporate world in a profitable and inclusive way. Its first edition will be held on 7 and 8 July 2021 in Barcelona, and will be broadcast live on our online platform.
Startups@BforPlanet is the event's platform to enhance visibility and provide support to innovative startups that are currently promoting a more sustainable society and economy. In this edition, Startups@BforPlanet will materialize in a Pitch Competition that will give the stage to the finalists of our call.
Do you want to be one of them? Sign up for the call and gain visibility with a slot in the BforPlanet Pitch Competition, as well as resources to boost your project.
We are searching for startups with green and sustainable initiatives in the following areas:
RESPONSIBLE CONSUMPTION
Eco commerce, Clothing, Collaborative Consumption, Consumer Trends, Health & Personal Care, Home Products & Services, Leisure, Mobility, Nutrition, Sharing Economy, Travel, Tourism, Utilities.
GREEN ECONOMY
Blue Economy, Circular Economy, Clean Air, Clean Energy, Cleantech, Clean Water, Cradle-to-Cradle, Decarbonisation, Eco-innovation, Forestry, Farming, Low Emissions Tech, Mining, Fishing, Net-Zero, Regenerative Design, Renewables, Resource Efficiency, Sustainable Design, Sustainable Tech, Zero Emissions, Zero Waste, Climate Emergency.
SOCIAL COHESION
Ageing populations, Child-friendly, Education, Food, Future of Work, Future Skills, Gender Equality, Health, Talent Attraction, Social Innovation, Tech for Good, Wellbeing.
Send us the most relevant information about your project and if you are one of the finalists you will be able to participate in the Startup Pitch Competition that will take place on 8 July, during the BforPlanet event (Fira de Barcelona). The winning projects will obtain, in addition to visibility, an aid package in kind.
You just have to fill out this form detailing your project by 22 June end of day. We will select a maximum of 6 finalists, who will participate in the Startup Pitch Competition
how will the winning project be selected?
The six finalist projects will be selected based on three criteria: project viability, social impact and innovation. During the Startup Pitch Competition, an expert jury, formed by members of BforPlanet, AticcoLab and collaborators in the call, will select the winning project and announce it at the end of the competition. 
You can check more information in the Terms & Conditions 
If you are one of the finalists, we will promote your project through the BforPlanet and AticcoLab social networks. You will also win 1 in-person pass and 10 digital passes for BforPlanet 2021.
In addition, the winning project will obtain: 
Mentoring with one of the experts from the AticcoLab mentor network

(more than 140,

see mentors here

). 

3 months of free membership in the Aticco coworking spaces

in Barcelona or Madrid.

Access to all the perks that AticcoLab offers, with our partners, such as Hubspot, Amazon Web Services and Signaturit
KEY DATES
Tuesday, 22 June at 11:59 pm: Closing of the call

Thursday, 1 July: Announcement of the finalist projects


Thursday, 8 July: Startup Pitch Competition and announcement of the winning project at BforPlanet, held at Fira de Barcelona